Henry Moore & Gérald Cramer: 25 Years of Art & Friendship
26/11/14 – 16/12/14
We are delighted to be showing this exhibition of prints by the beloved sculptor, draftsman and printmaker Henry Moore; which brings together a comprehensive group of over a hundred etchings and lithographs, each of which are dedicated by Moore to the Swiss gallerist and publisher Gérald Cramer. This important collection comes directly from Cramer's estate and has never been exhibited until now. Together, these prints tell the story of 25 years of professional collaboration and personal friendship shared by Moore and Cramer.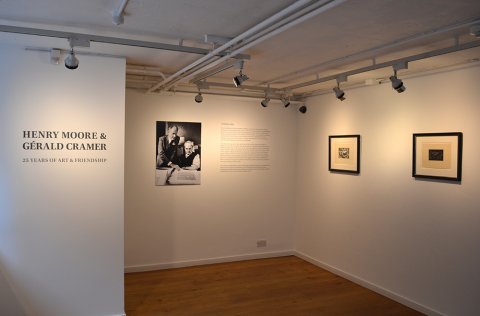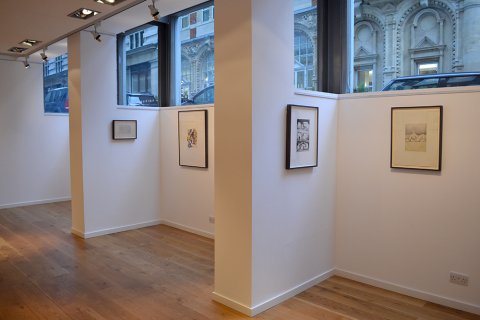 Their first meeting was in 1961 and it was at this very first meeting that the two began to discuss the possibility of publishing prints. Although Moore had done very little printmaking up to that point, he was soon persuaded by Cramer's enthusiasm for the medium. They started slowly, but by the mid 1960's Moore had made dozens of new graphic editions, both with printers in the UK and with the French master printer Jacques Frélaut, who was periodically brought to Perry Green by Cramer. Moore's interest in printmaking continued to flourish and in 1970 a small printing press was installed in his studio, again at the suggestion of Cramer. This allowed Moore to have his own print workshop, where they actively continued to pull proofs from new etchings until the 1980s.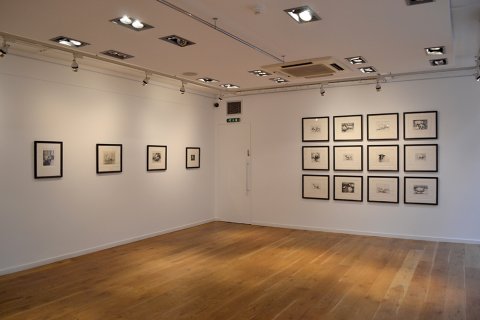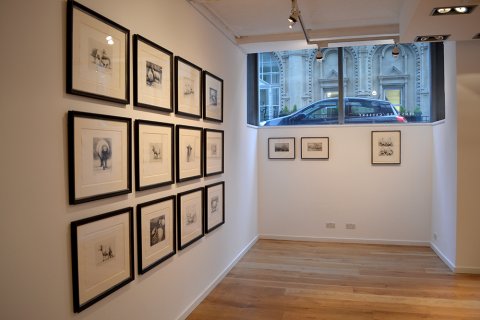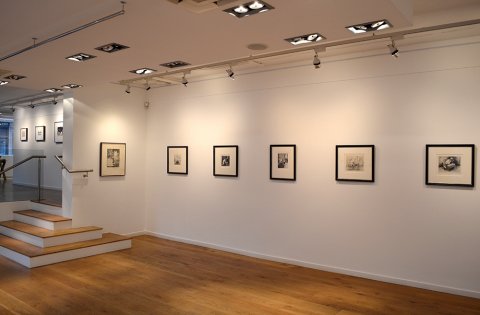 Over the 25 years that they worked together, Cramer published an extensive range of individual prints, almost all of which are included here. Cramer also encouraged Moore to make several albums of prints, including the monumental Elephant Skull portfolio (1970), the Sheep Album (1972), and Helmet Head Lithographs (1974). We are delighted to be able to include in this exhibition Cramer's own copies of each of these seminal portfolios.
Another important and lasting legacy of Moore and Cramer's relationship is the catalogue raisonné of Moore's graphic works, which was published by Galerie Cramer. These extensive and meticulous volumes are an invaluable resource to everyone interested in Henry Moore's prints and indeed his oeuvre as a whole. The nature of printmaking is such that it always requires some form of collaboration – between artist, printer and publisher. This exhibition lays out the intimate and fruitful partnership between Henry Moore and Gerald Cramer, which had a seminal and defining impact on all of Moore's graphic work. In presenting every project that these two worked on together, this show demonstrates both Moore's ability as an artist as well as Cramer's infinite vision for directing and encouraging Moore's incredible talent for printmaking.