Henri Matisse: Jazz
06/07/18 – 19/07/18
To view the e-catalogue click here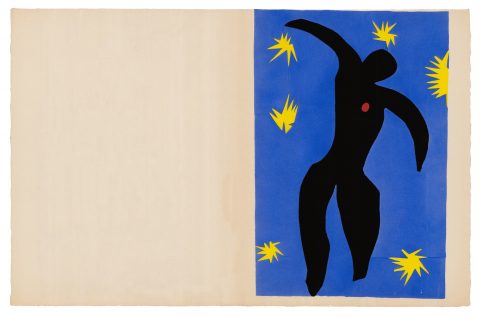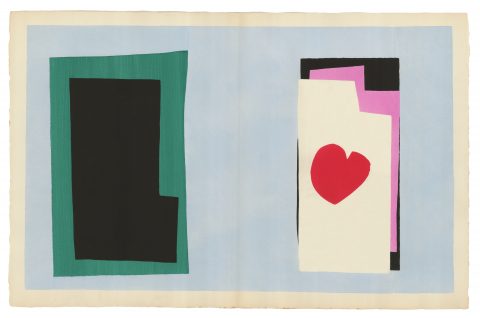 In addition to Matisse's bold innovations in painting and sculpture, he produced several extraordinary artists' books.  We are thrilled to exhibit his groundbreaking and iconic series Jazz.
Jazz was pivotal in Matisse's transition from oil painting to the cut-out collages that dominated the last decade of his life.  In creating these works Matisse cut forms out of large sheets of paper and the cut-outs were then assembled on the wall of his studio.  The compositions selected for Jazz were turned into stencils, printed as pochoirs and published by Tériade.
The title evokes the idea of musical structure of rhythm and repetition, as Matisse said 'Jazz is rhythm and meaning'.  The portfolio's dominant images derive from themes of the circus, mythology, theatre and travel and are characterised by vibrant colours and captivating forms.
As Matisse explained 'These images with their lively and violent tones, derive from crystallizations of memories, circuses, folktales and voyages'.  The figure of the circus artist, depicted alone, is often viewed as a metaphor for the artist himself.