Declan Jenkins: Cinema of lava, cinema of mercury
12/11/20 – 13/12/20
In this time of increasing uncertainty and volatility and in the shadowy world of lockdown, artists have retreated deep into their imaginations.  This can be a powerful place to visit in these strange times.  Declan Jenkins has been one such artist, who has been escaping into his imagination and making works from his home studio and we are thrilled to present a new body of his works on paper, following his 2017 exhibition, I Sing of Armoires.
The Space for reflection and meditation afforded by lockdown has encouraged Declan to rework existing themes and motifs.  His new works use the medium of watercolour with India ink to explore reimaginings and remixes of past drawings and woodcuts.  In Cinema of lava, cinema of mercury, which alludes to a performative poem by the artist, we celebrate the mind as play and ideas materialising into images.
Click here to view the exhibition in our online viewing room.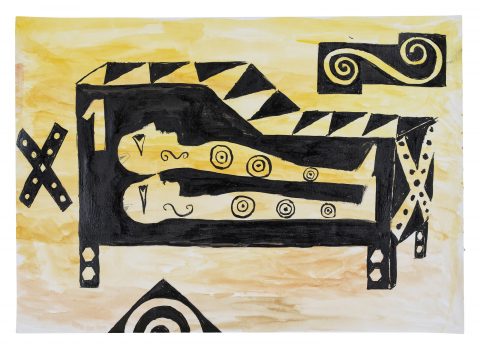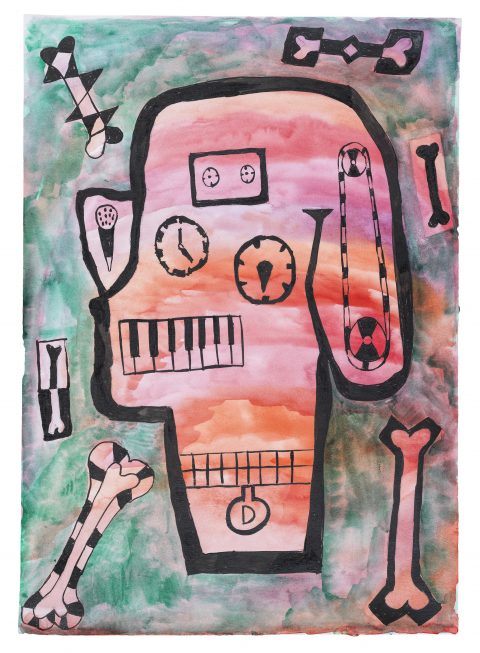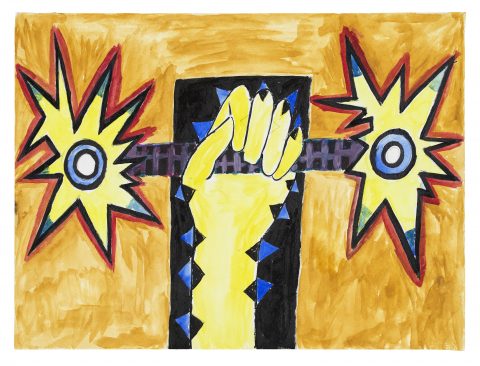 While watercolour and ink was previously used as a material for sketches and as a starting point for imagery, under the artist's adaption to working within his home, they become works in their own right – cared and attended to; resolved and rigorous. The works occupy a liminal space between the graphic and the painterly but use an economy of means from the necessity of having to work within a home studio. Less deterministic and more playful and improvisational, the watercolours are a faster way of making work compared with printmaking. Declan explores the inherent fluidity of the material as a medium which can offer unpredictable results.