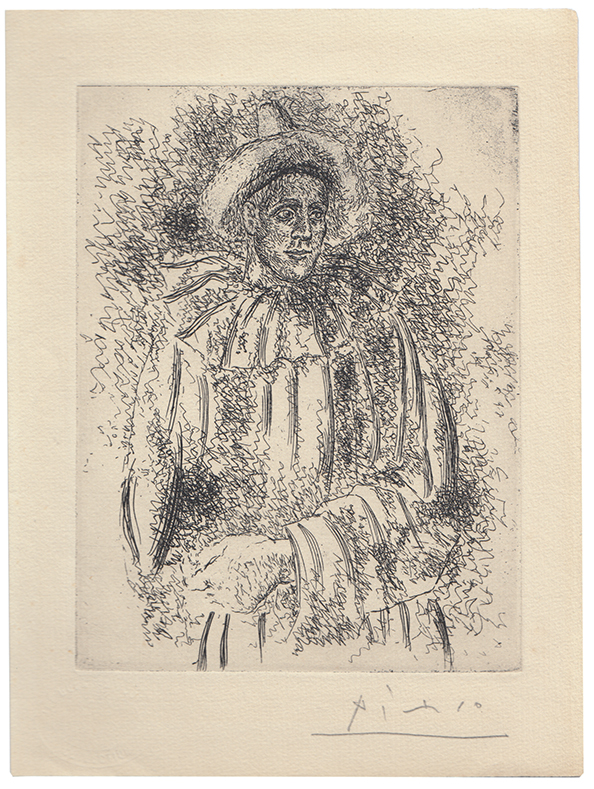 Le Phanérogame: Pierrot (Massine en Pierrot)
Etching, 1918.
Signed in pencil, from the edition of 20 to 25 that accompanied Max Jacob's Le Phanérogame in December 1918.
With wide margins (the book edition was with smaller margins).
Printed on laid paper by Les Presses Eugène Delâtre, Paris, with the Eugène Delâtre watermark.
Published by Max Jacob, Paris.
Plate: 14.8 x 11.3 cm | Sheet: 19.4 x 14.6 cm
(Bloch 33; Baer 55; Cramer 5).
This copy from the distinguished collection of Douglas Cooper, a friend of the artist and art historian (showing his collector's mark) recto.
Geiser notes only copies, his own and that of Douglas Cooper, with large margins with later signatures from the 1930s.
Enquire about this work
Enlarge / Alternate views