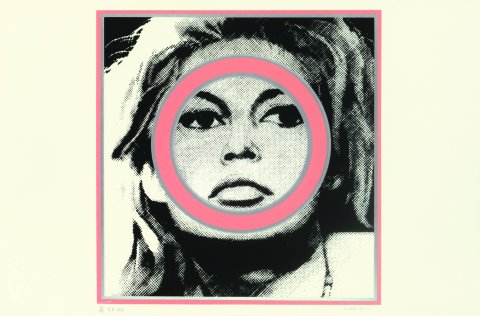 Gerald Laing was a prominent British Pop Artist, born in Newcastle-upon-Tyne and who studied at St Martin's School of Art. Characteristic of Pop Artist, Laing was deeply inspired by images from popular culture, mass produced media and advertisements and like Andy Warhol, Laing began experimenting with screen-printing during the 1960s. From 1964 – 1969 he lived in New York where he exhibited and was further inspired by the Pop scene emerging and Laing printed many of these works on his own press which he built in his loft in the Bowery, New York.
His earlier works often feature young girls in bikinis in provocative poses capturing the energy of the 1960s or famous models or movie stars such as Bridget Bardot. He often appropriated images from newspapers or magazines, simplifying them, adding black dots (as a parody of cheap printing methods) and articulated them with bold flat plains of saturated colour. Laing then turned to imagery of skydivers and astronauts as the subjects of his prints.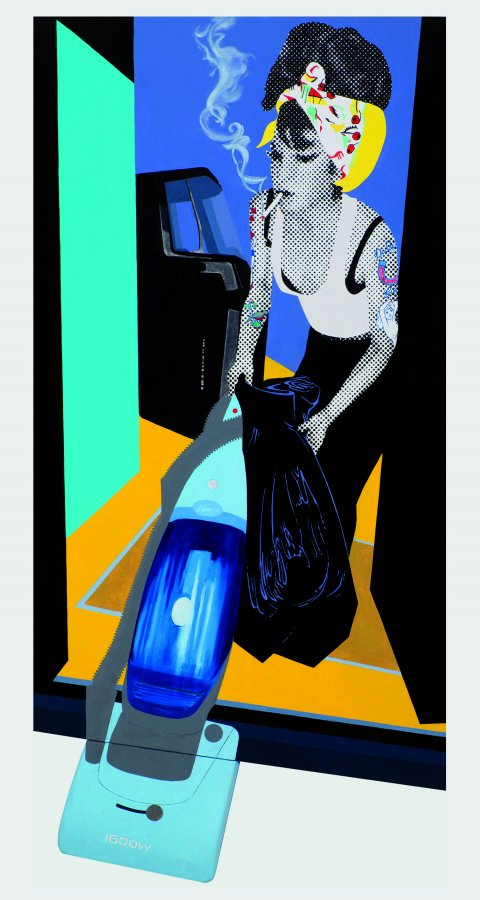 He later returned back to the Scottish Highlands where he continued to work and to depict contemporary celebrities including Amy Winehouse and husband Blake Fielder-Civil in his 2007 work titled 'The Kiss', since it reminded him of Rodin's sculpture of the same title.
His works are held in many public and private collections worldwide including the Tate, the V&A, the National Portrait Gallery and the National Gallery in London and in the Museum of Modern Art and the Whitney Museum, New York.
Sims Reed Gallery have handled many iconic Laing works including 'Bridget Bardot', 'Skydiver' and 'the Kiss' and have published a Prints and Multiples Catalogue Raisonée on Gerald Laing.