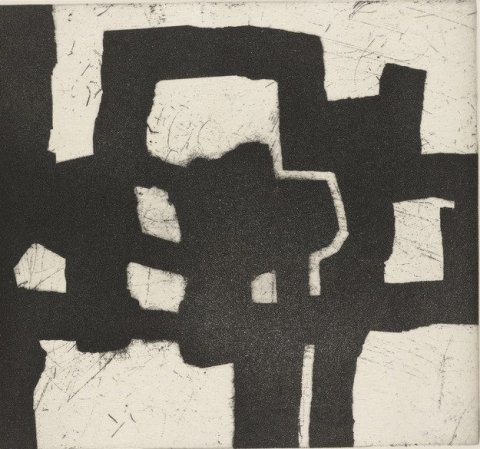 Eduardo Chillida is often regarded as one of the most important 20th Century Spanish sculptors, especially known for his large-scale steel works. Born in San Sebastian, he studied architecture at the University of Madrid, turned to sculpture and drawing in 1947 and in 1948 he moved to Paris. In 1958 he won the international prize for sculpture at the Venice Biennale.
His sculptures were often created using iron, wood and steel which for him harked back to his Basque roots, reminiscent of traditional industry, architecture and agriculture. Although Chillida is most renowned for his large sculptures, he also extensively produced graphic work and prints. Chillida's first edition of prints appeared in 1956 and during the 1960's lines and strokes of varying widths dominated his graphic output.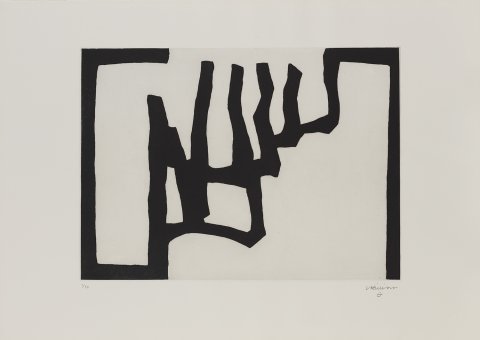 In his experimentations with different mediums, there was a constant focus on simplicity and balance. His prints are almost always monochrome in black and white and engage with the same relationship between abstract line and space, hollow and solid as in his sculptures. Often Chillida combined techniques such as aquatint with etching or lithographs for differing expressive ends, yet still retain the mass and physical quality of his sculptures.
Chillida's work is held in many museums and retrospective exhibitions have been held at the National Gallery of Art in Washington, the Guggenheim Museum and the Reina Sofia in Madrid.