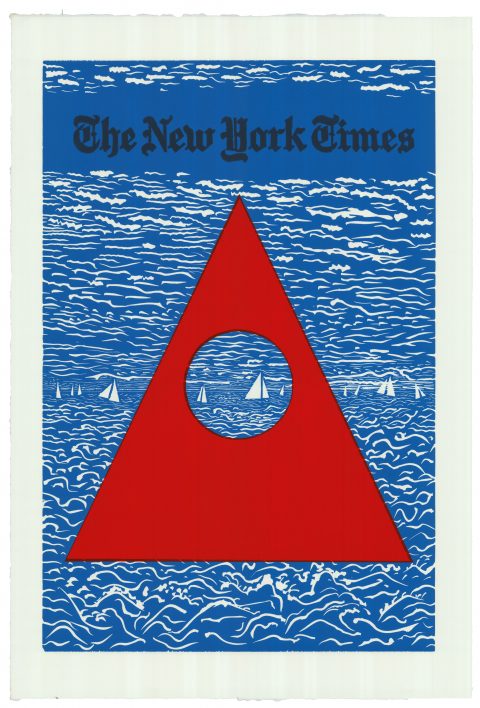 Derek Boshier received recognition early in his career as a British Pop artist.  In 1997, he moved to Southern California.  After living in London, India, Houston and Somerset, Boshier has made Los Angeles his home for more than twenty years.  He works across diverse media, including prints, drawings, paintings, collages and video.  In his printmaking, he has turned to linocut, screenprinting, lithography and etching, incorporating collage and photographic elements.
His work draws inspiration from media, popular culture and contemporary social and political issues.  References to pop culture are ever present, including icons of American consumer culture, big brand logos, music icons and art historical references.  The dynamism, innovation and energy in his work are palpable.  Addressing the question of what shapes his work, Boshier once stated:  
"Most important is life itself, my sources tend to be current events, personal events, social and political situations, and a sense of place and places".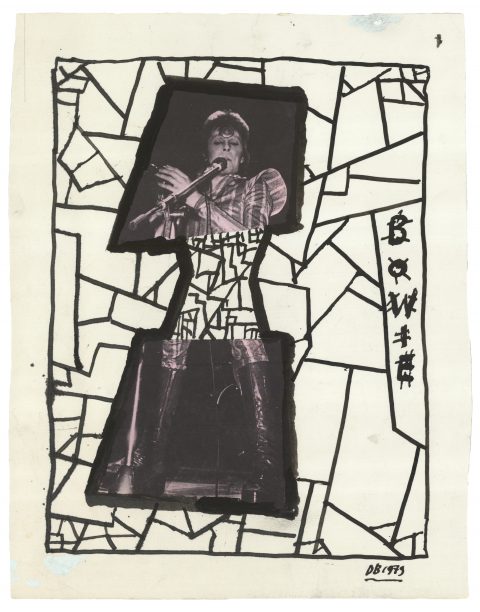 His work uses popular culture and the mixing of high and low culture to confront government, revolution, sex, technology and war with subversive dark humour.
The popularity of Boshier's work among music icons such as David Bowie and The Clash have brought his work to a wider audience.  He and Bowie first met in 1979, though they already had a mutual appreciation of each other's work before even meeting.  The pair collaborated on Bowie's album cover for Lodger in the same year and the musician's appreciation of Boshier's art only grew.  In late 2015, Bowie emailed Boshier to say how much he enjoyed reading the artist's monograph, Rethink/Re-Entry and said that his work:
'Really cascades down the decades'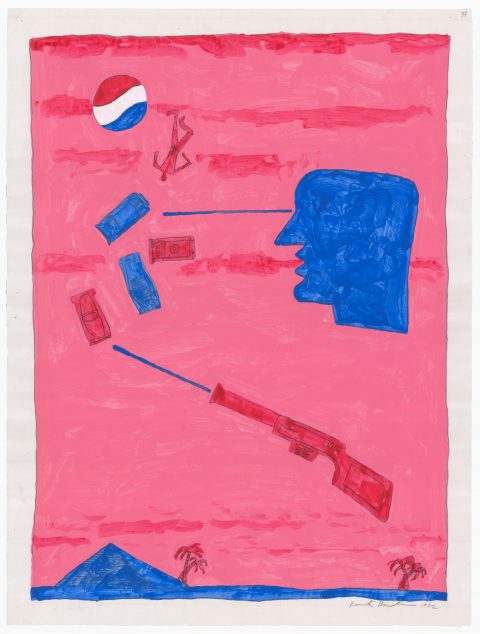 Social commentary has become a major element of Boshier's work, tackling head on subjects that have strong political overtones such as gun control and police brutality. He is a visiting lecturer at University of California Los Angeles School of Arts where he teaches drawing.
His work is in many important collections including The Tate Gallery, London, The Museum of Fine Arts, Houston and The Museum of Modern Art, New York.