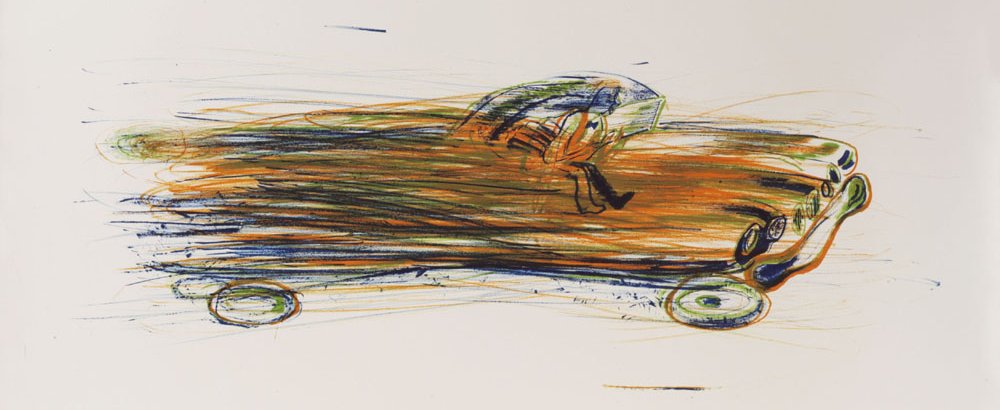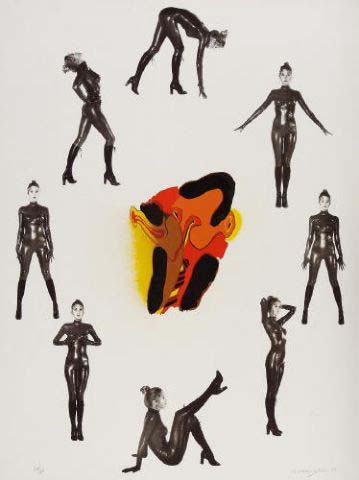 Allen Jones is a central figure in the rise of Pop Art in Britain alongside artists David Hockney and Patrick Caulfield. His oeuvre spans a diverse range of media from paintings, prints and assemblages, often featuring the female form and inspired by 1960s popular illustration.
He studied at Hornsey College of Art and the Royal College of Art, London, received the Prize for Young Artists at the Paris Biennale in 1963 and was elected to the Royal Academy of Arts in 1986. He moved to New York in 1964 and in the late 60s moved back to Chelsea in London. Solo retrospective exhibitions of his work have since been held at the Serpentine Gallery in 1979, the Tate Gallery 2007-8 and The Royal Academy of Arts in London from 2014-2015.
Lithography enabled Jones to fuse the qualities of seductive, expressive and evocative lines with rich colour. On the process he commented in 1968;
"Lithography is now so automatic to me that there is no ceremony attached to working in this medium, hence I tend to develop more original ideas this way before they appear in my paintings as a sort of automatism."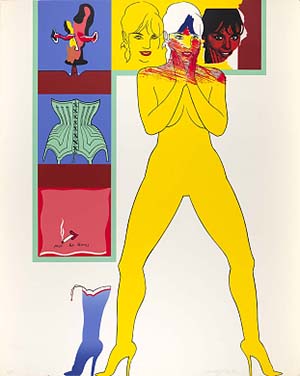 He also began to play with photographic images in his prints, drawing on the interplay between graphic images and reality such as in 'He's Real, She's Real' (1964) and 'Thrill Me' (1969).
During the late 1960's Jones began to create portfolios of prints such as Floria Suite (1968) and Islands (1988) in which colours become more vibrant. In more recent years Jones has turned to the creation of large steel sculptures.