Blackglama (Judy Garland)
Screenprint in colours, 1985.
From the Ads Portfolio. Signed in pencil, inscribed 'TP' and numbered, one of 30 unique trial proofs (aside from the regular edition of 190).
Printed on Lenox Museum Board by Rupert Jasen Smith, New York.
Published by Ronald Feldman Fine Arts, Inc., New York.
(Feldman & Schellmann IIB.351).
96.5 x 96.5 cm
Enquire about this work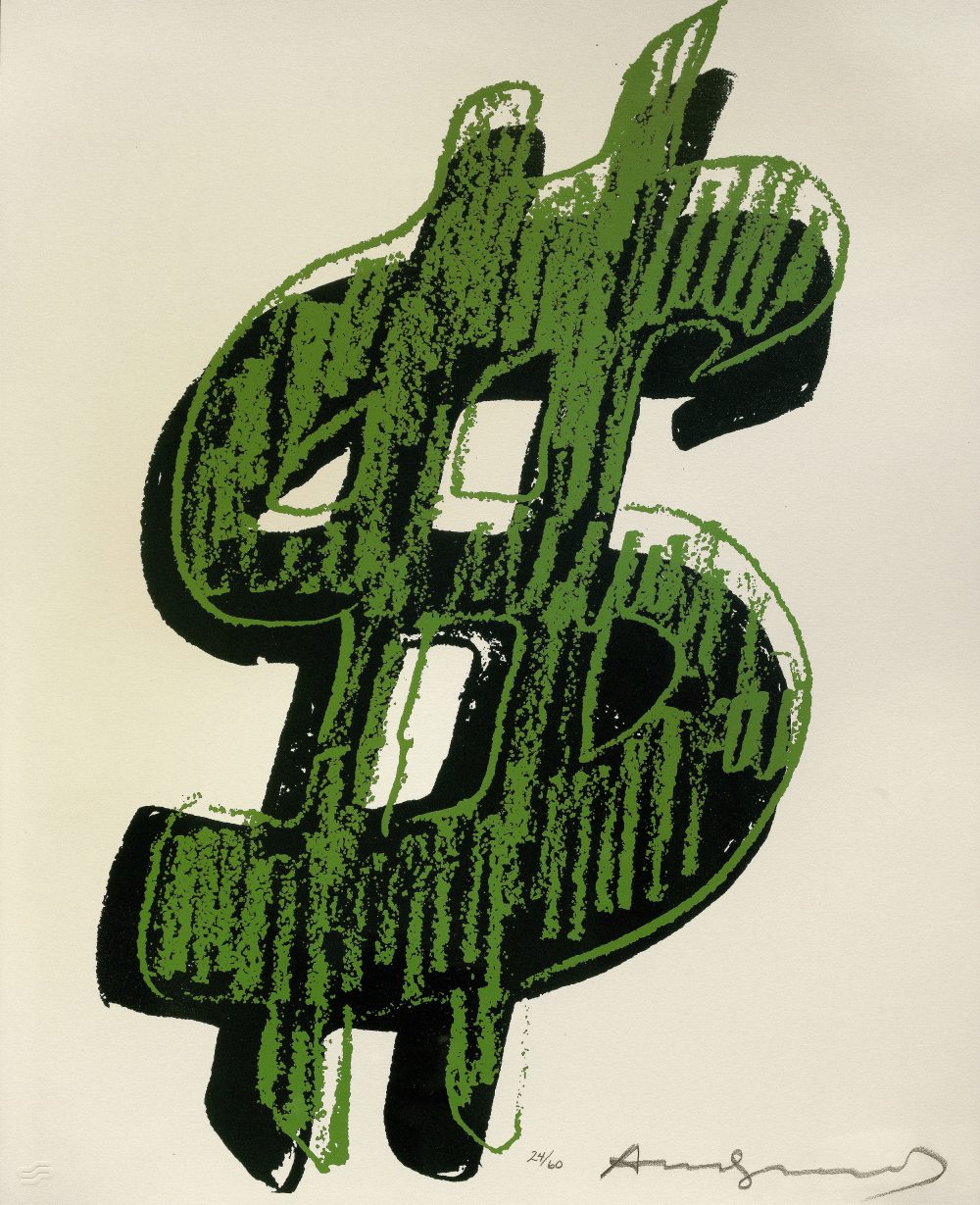 $
Screenprint in a unique combination of colours, 1982.
Signed in pencil, numbered from the edition of 60 (total edition includes 10 artist's proofs).
Printed on Lenox Museum Board by Rupert Jasen Smith.
Published by the artist, New York, with the artist's copyright stamp verso.
(Feldman & Schellmann II.278)
S: 50.2 x 39.7 cm.
Enquire about this work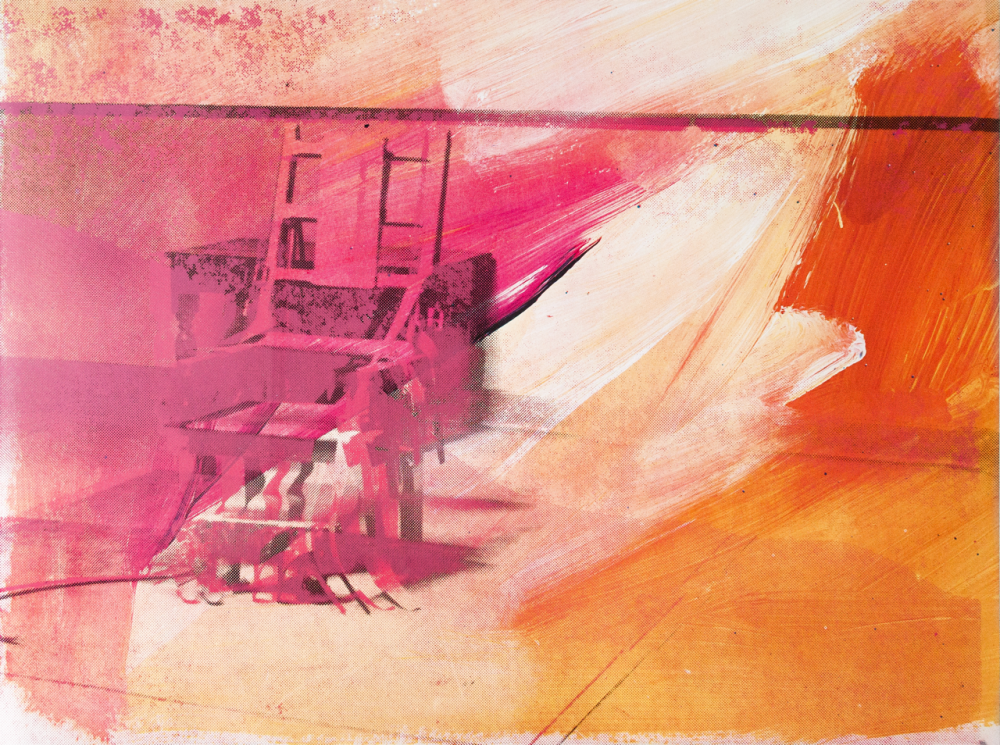 Electric Chair
Screenprint in colours, 1971.
Signed in ball-point pen and stamp-numbered from the edition of 250 verso.
Printed by Silkprint Kettner, Zurich, Switzerland.
Published by Bruno Bischofberger, Zurich, Switzerland.
(Feldman & Schellmann II.81)
S: 90 x 121.4 cm
Enquire about this work