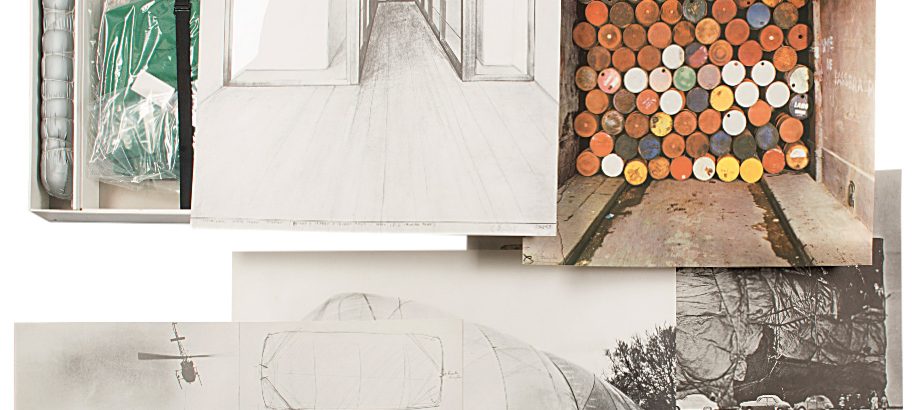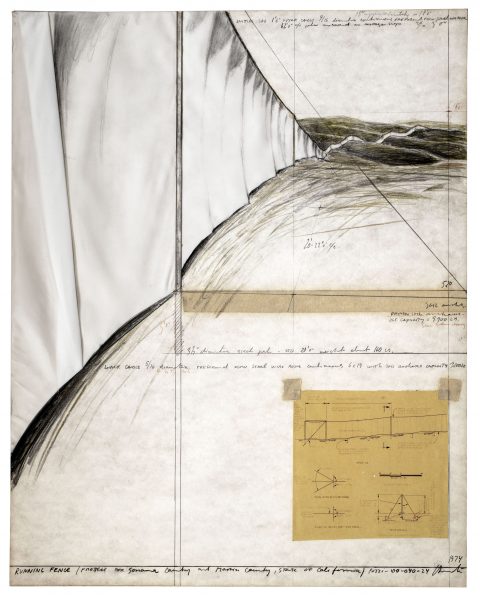 Christo's early education in Soviet Socialist Realism, and his experience fleeing his home as a refugee of political revolution, informed his career's numerous forays into real-world politics as a primary subject and source of his artmaking. His 35-year collaboration with the artist Jeanne-Claude, and the large-scale site-specific works they co-authored, stand out as his career's greatest achievements. Together, the duo created monumentally-scaled sculptures and installations which often utilized the technique of draping or wrapping large portions of existent landscapes, buildings, and industrial objects with specially engineered fabric.
"We fall in love with all the landscapes we use in our projects.  We fell in love with with coastline of Australia, we fell in love with the Rocky Mountains and Valley Curtain.  Every project is a slice of our lives, a particular moment in our lives and we'll never do it again."
Christo and Jeanne-Claude made works that stand out as some of the most grandiose, ambitious, site-specific art works ever. While they often insisted that the aesthetic properties of their art constituted its primary value, reactions from audiences and critics worldwide have long recognised a broader commentary operating across their work, and themes ranging from environmental degradation, to the vexed history of the 20th century and the Cold War, to the perseverance of democratic and humanist ideals.
"We do not own the projects, they are beyond ownership of the artists because freedom is the enemy of possession, that's why these projects do not stay.  They are absolutely related to artistic and aesthetic freedom."
Their intriguing interventions in the natural world and the built environment altered both the physical form and the visual experience of the sites, thereby allowing viewers to perceive and understand the locations with a new appreciation of their formal, energetic, and volumetric qualities.
 Some of their most notable projects have included Surrounded Islands, Biscayne Bay, The Gates, New York, Wrapped Reichstag, Berlin and Running Fence, California. Recent projects have included The London Mastaba and the eagerly awaited project Wrapping of the Arc de Triomphe will commence in late 2020.