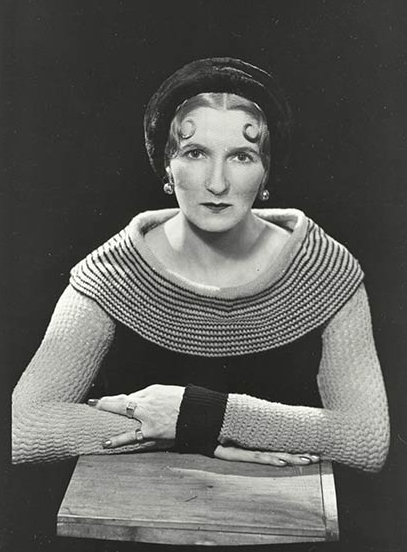 Valentine Hugo (1887–1968) was a French artist and writer. She is best known for her work with the Russian ballet and with the French Surrealists. Hugo hosted salons with many artists, writers, and musicians in Paris, including avant-garde leaders such as Pablo Picasso, André Breton, and Paul Éluard. She would often sketch her visitors, foreshadowing her portraiture work of the Surrealist leaders later on.
Hugo met Breton in 1917, before the start of Surrealism, at one of Cocteau's readings. Her friendships with Breton and Eluard would keep her connected to the Surrealists as the movement developed, and help her to form connections with other members, such as Salvador Dali and Max Ernst. The three often travelled together, along with other members of the movement, in 1931 and 1932.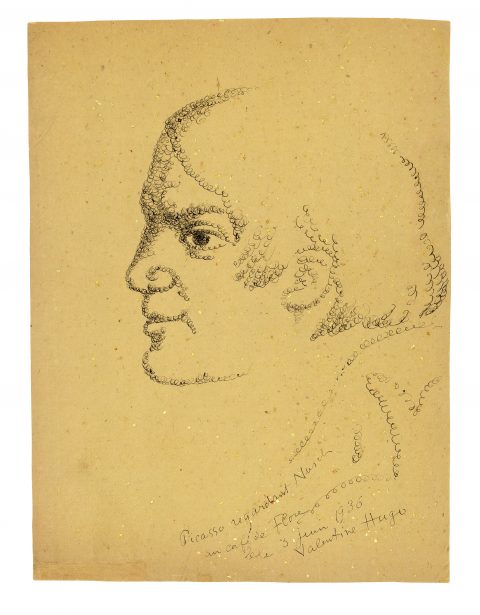 Hugo joined the Bureau of Surrealist Research and created the Objet à fonctionnement symbolique (1931), which was shown during the Exposition surréalistic in 1933. She took part in other exhibitions throughout her time with the group, including an exhibit at the Museum of Modern Art in 1936.
 Hugo participated in the exquisite corpse game practiced by the Surrealists, collaborating on drawings with Breton, Eluard, and many others. These drawings have an illusionist quality credited to Hugo's participation. She introduced new mediums to the practice, as the drawings she participated in used gouache on black paper.
 In 1943, Hugo's work was included in Peggy Guggenheim's show Exhibition by 31 Women at the Art of This Century gallery in New York. After the war, she went back to stage design for choreography, while continuing to create her paintings "in secret," saving:
"the haunting element of surprise and chance for the end".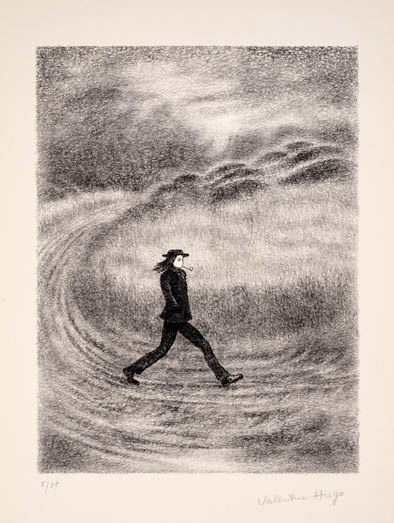 In 1948, she completed the portrait of Picasso she had started in 1934.
Hugo was primarily known for her drawings and prints, where a fine line against a dark background created an abundance of decorative volutes and superimposed elements. Her portraits of the leading surrealists and her illustrations for texts by Rene Char and Paul Eluard and for the edition of Achim von Arnim's Strange Tales prefaced by Breton in 1933 are particularly interesting. The foremost illustrator of Paul Éluard's work, she first exhibited with the surrealists in the Salon des Surindépendants of 1933.