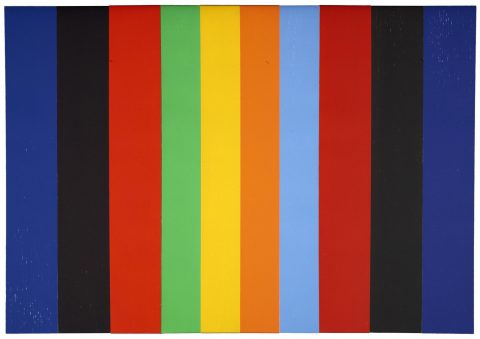 Sir Terry Frost was an British abstract artist best known for his geometric abstractions and his use of Cornish light, colour and shape which started a new art movement in England. Overlapping half-circles, rectangles, and squares of bright colours. The artist's work conveyed his enthusiasm for perceptual phenomena and he quickly became a leading exponent of abstract art and a recognised figure of the British art establishment.
Born on October 13, 1915, in Leamington Spa, United Kingdom, he served in World War II where he was captured by the Nazi's as a prisoner of war. While in captivity at the Stalag 383 prison camp, he met fellow English painter Adrian Heath who encouraged him to paint. Commenting later he described these years as a:
'Tremendous spiritual experience, a more aware or heightened perception during starvation'.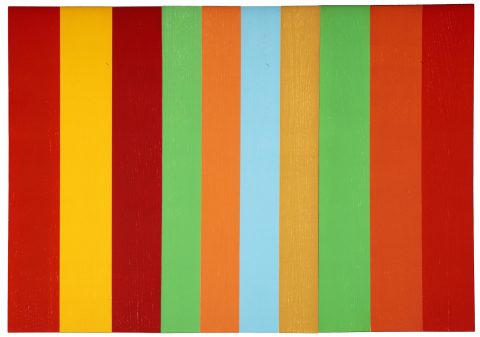 Upon his return to England, and spurred by the art-related conversations he had with Heath, Frost attended the Camberwell School of Art. In school, he studied under the renowned painters Ben Nicholson and William Coldstream. Later, as his painting career progressed, he began teaching at institutions such as the University of Leeds and the University of Reading.
Today, the artist's works are in the collections of the Tate Gallery in London, the Metropolitan Museum of Art in New York, and the National Galleries of Scotland in Edinburgh.