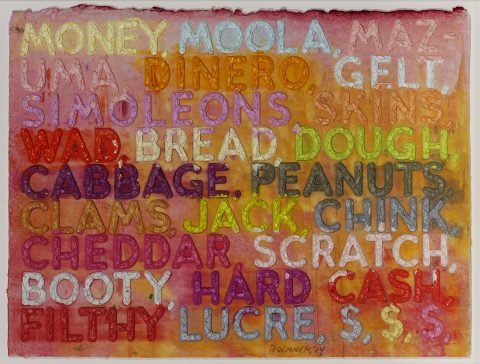 Mel Bochner (b. 1940) is an American artist and one of the leading pioneers in conceptual art. Starting in the 1960s, he evolved several of the exhibition strategies now taken for granted, including using the walls of the gallery as the subject for his work and using photo documentation of ephemeral and performance works. As Richard Kalina wrote in Art in America in 1996:
" Bochner was one of the earliest proponents, along with Joseph Kosuth and Bruce Nauman, of photo-documentation work in which the artist created not so much a sculpture as a two-dimensional work about sculpture."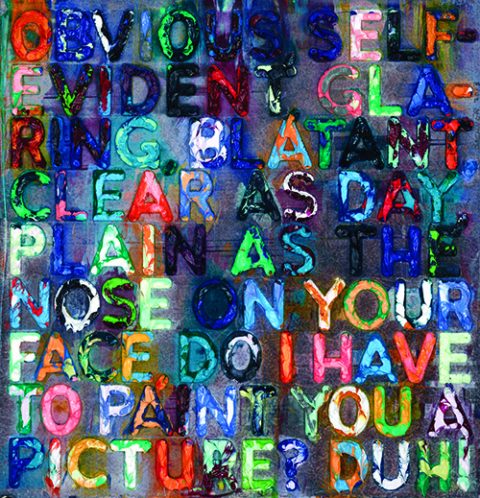 Bochner has created major public projects, including Kraus Campo (2005) and Blah, Blah, Blah (2013-2015) and in 2001 was appointed as a professor at Yale University, having held previous roles there as a teaching assistant and senior critic in painting and printmaking.
In 1962 Bochner earned his BFA from the Carnegie Institute of Technology and later received recipient, honorary doctors of fine arts degree from Carnegie Mellon University. As a pioneer of conceptual art, Bochner innovated the use of text and image and the ways in which the spectator looked and read art. His works are a way to communicate meaning to the spectator like semiotic representations.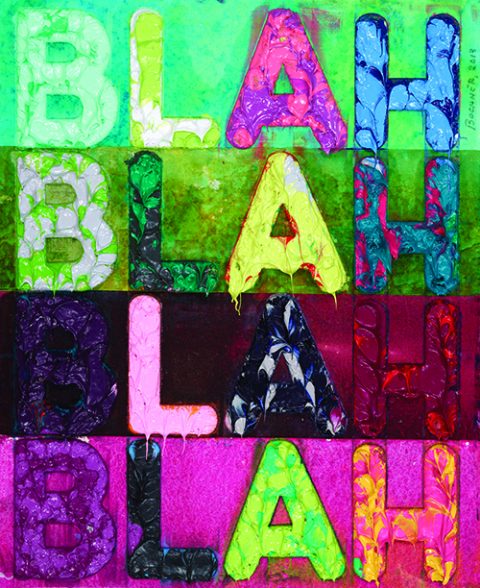 His 1966 show at the School of Visual Arts, Working Drawings And Other Visible Things On Paper Not Necessarily Meant To Be Viewed As Art, is regarded as a seminal show in the conceptual art movement. Bochner photocopied his friends' working drawings, including a $3,051.16 fabricator's bill from Donald Judd. He collected the copies in four black binders and displayed them on four pedestals. The show was remade at the Drawing Center, New York, in 1998.
Bochner's works are characterized as text-based paintings, the colourful palette evoking pop art techniques of bright hues and repeated text or imagery. Most importantly, the purpose of his artworks are to communicate meaning to the spectator and allow them to interpret the art both visually and through language. This element demonstrates the importance of receivership in Bochner's work.