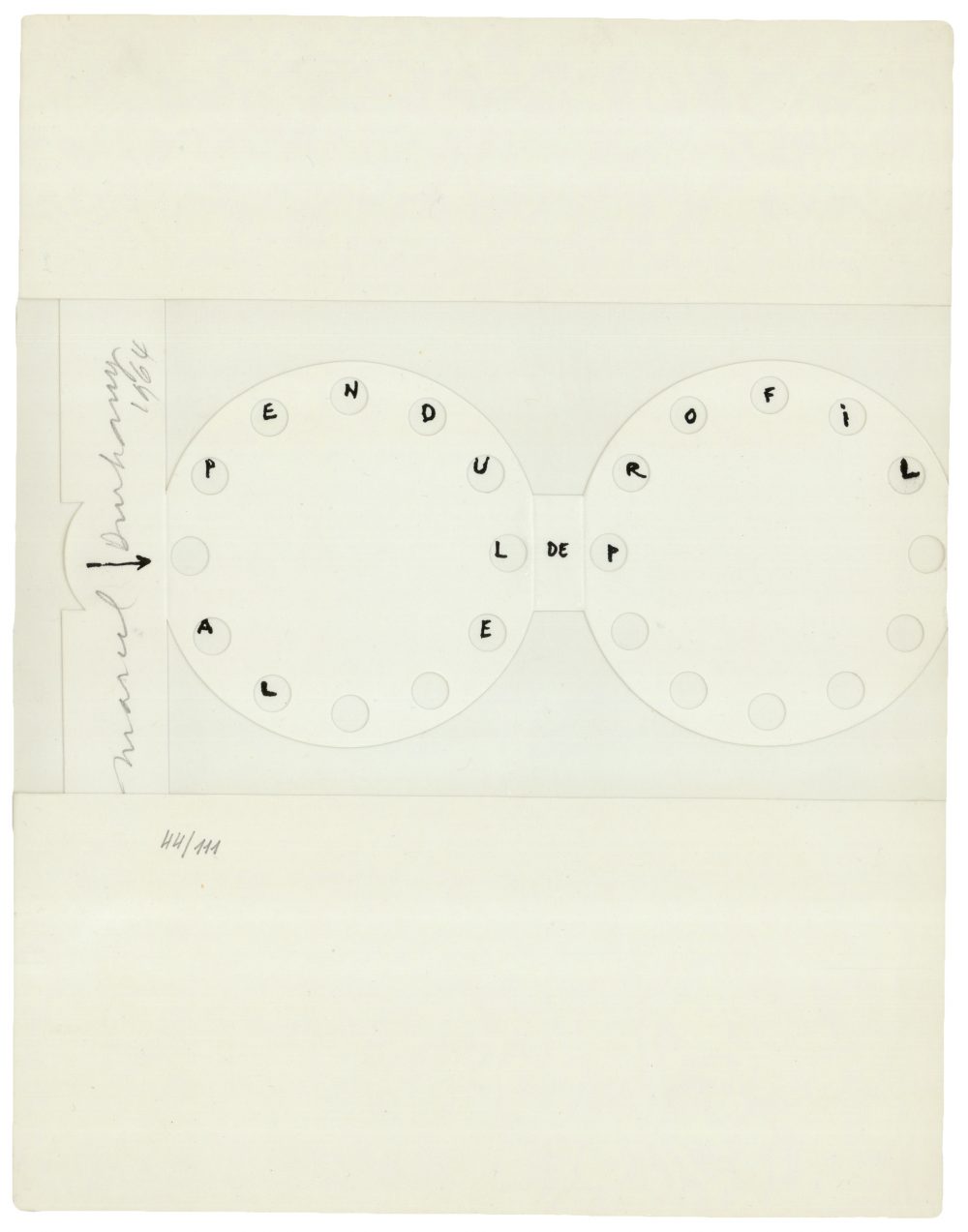 The Clock in Profile
Cardboard pliage or 'pop up' multiple on cardboard sheet with black ink, 1964.
Signed and dated in pencil, numbered from the edition of 111.
The multiple was issued as part of the numbered edition of Robert Lebel's 'La Double Vue, suivi de L'Inventeur du temps gratuit' of 1964, an imaginary literary portrait of the artist.
(Schwarz 373).
28.2 x 22 cm.
Enquire about this work