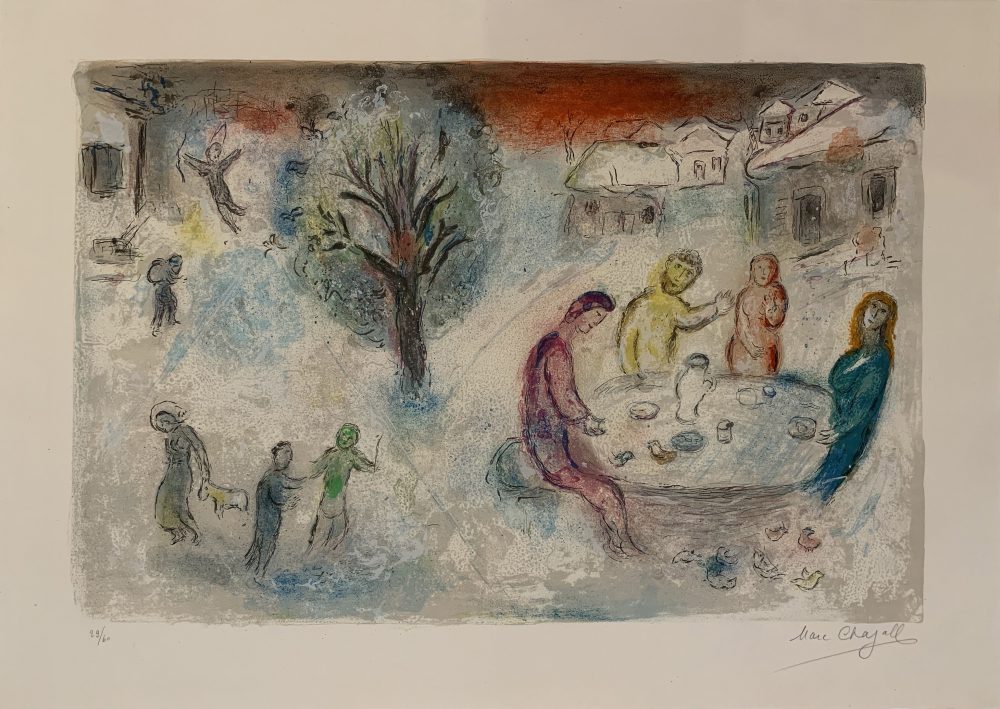 Daphnis et Chloe: The Meal at Dryas' House
Lithograph printed in colours, 1961.
From Daphnis et Chloe.
Signed in pencil, numbered from the edition of 60 (aside from the book edition of 250).
Printed on Arches wove paper by Mourlot. Published by Tériade, Paris.
(Cramer Books 46; Mourlot 334)
I: 42.4 x 64 cm.
S: 53.8 x 75.7 cm.
Enquire about this work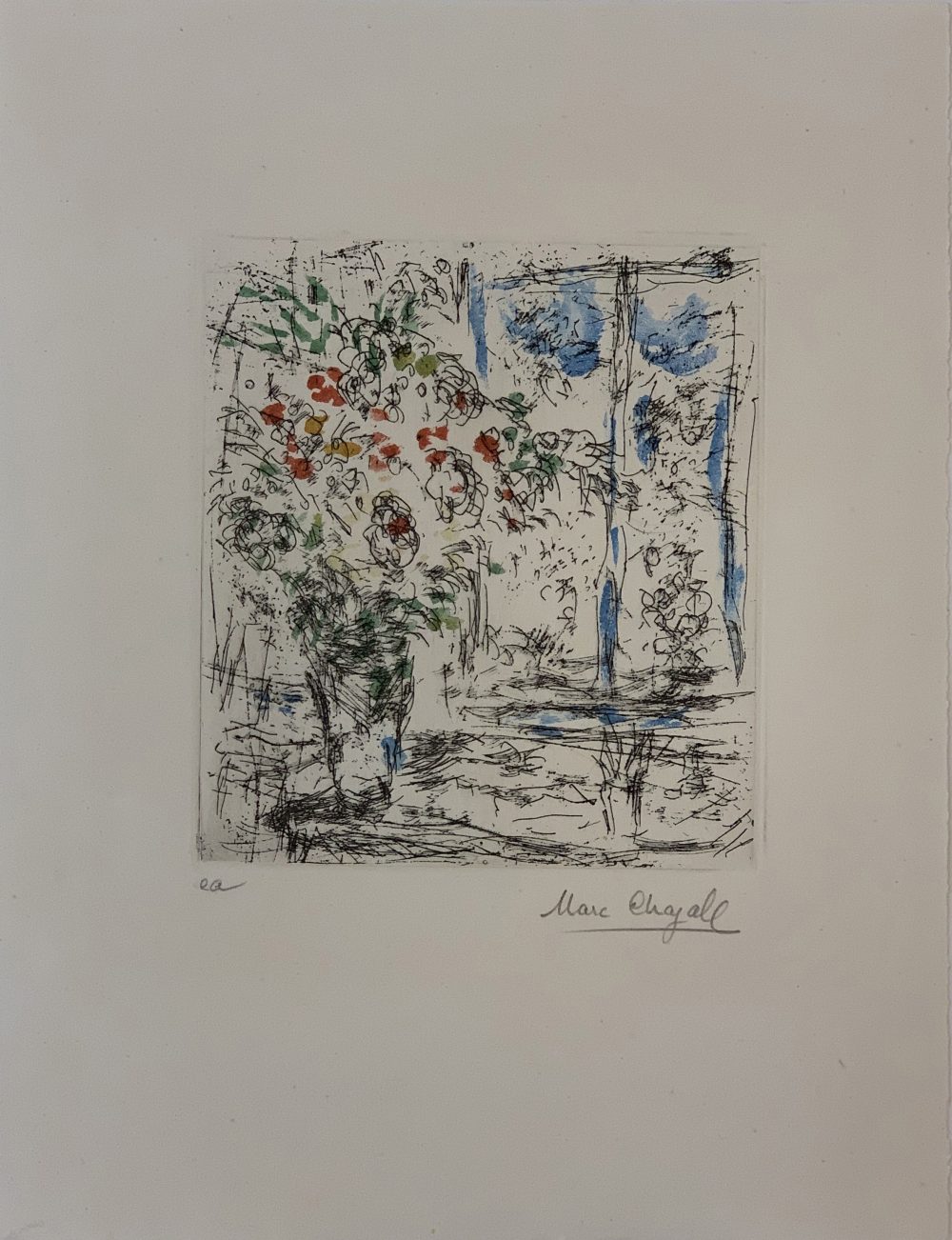 La Fenêtre de l'Atelier à Saint-Paul
Etching and aquatint, 1968.
Signed in pencil, inscribed 'ea', an artist's proof aside from the edition of 50.
(Cramer 25)
P: 16.7 x 15 cm.
S: 32.5 x 25 cm.
Enquire about this work