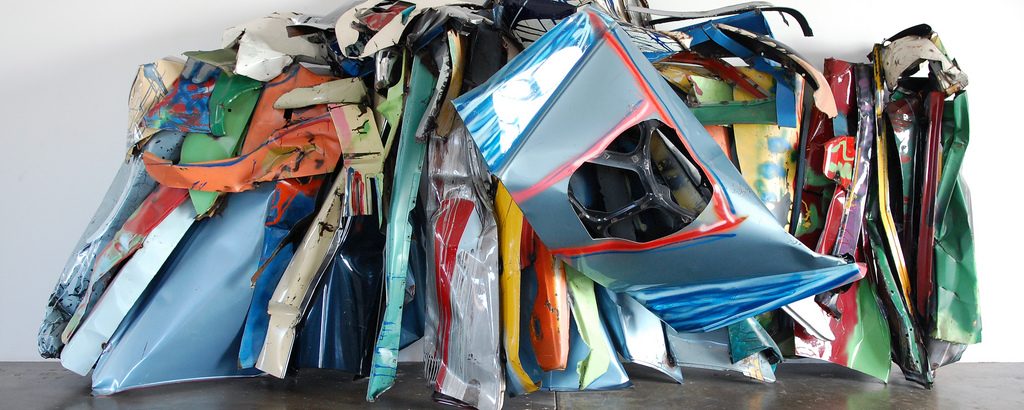 John Chamberlain (1927 – 2011) was an American sculptor. His works are closely related to assemblage and abstract impressionism. He used, what he called "Junk" material to create assemblage art in the form of sculptures. Chamberlain collected pieces of "Junk" from automobile yards, assembling the auto-body parts into striking sculptures and elaborate artworks. Chamberlain enrolled into three academic institutions, Museum's school (1951-52), University of Illinois and Black Mountain College (1955 – 1956).
Chamberlain's Querno is an arrangement of a variety of colours and textures of torn up pieces of paper creating a vibrant, playful and colourful work typifying his practice. Although, categorized as assemblage art, Chamberlain was not commenting on American consumer culture or asserting  a political agenda but instead creating works from easily accessible sources.
"I found junkyards. There was all this metal and color and things."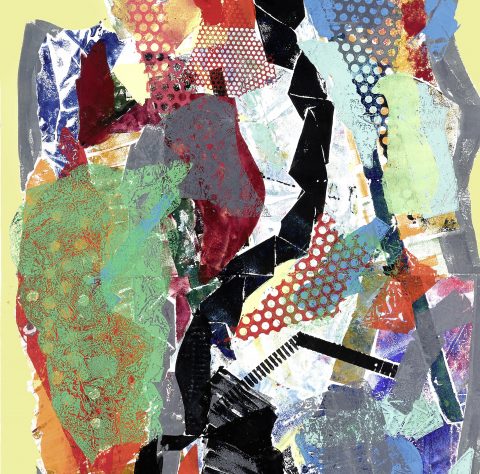 The use of incorporating both abstract impressionism and assemblage art evokes a visual spectator. The shapes and forms constructed by reforming and compressing structures of auto-body parts bring a sense of movement and solidarity to these complex life sized works. Chamberlain's Querno resembles many of his assemblage sculptures due to the multicoloured application of colour, evoking bursts of bright hues and multilayered textures.