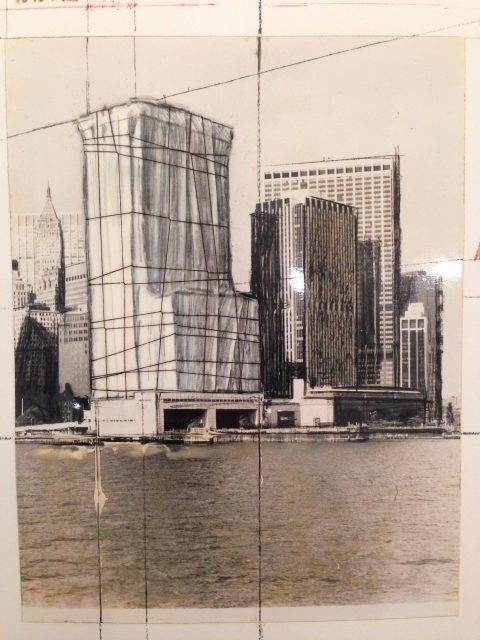 Christo Vladimirov Javacheff's early education in Soviet Socialist Realism, and his experience fleeing his home as a refugee of political revolution, informed his career's numerous forays into real-world politics as a primary subject and source of his artmaking.
His 35-year collaboration with his partner and fellow artist Jeanne-Claude, and the large-scale site-specific works they co-authored, stand out as his career's greatest achievements. Together, the duo created monumentally-scaled sculptures and installations which often utilized the technique of draping or wrapping large portions of existent landscapes, buildings, and industrial objects with specially engineered fabric.
Some of their most well known projects include the wrapping of the Reichstag in Berlin and the Pont-Neuf bridge in Paris. The 24 mile long artwork Running Fence in Sonoma and Marin counties in California and The Gates in New York City's Central Park.
Christo and Jeanne-Claude made works that stand out as grandiose and ambitious encompassing monumental site-specific spaces. While they often insisted that the aesthetic properties of their art constituted its primary value, reactions from audiences and critics worldwide have long recognised a broader commentary operating across their work, and themes ranging from environmental degradation, to the vexed history of the twentieth century and the Cold War, to the perseverance of democratic and humanist ideals.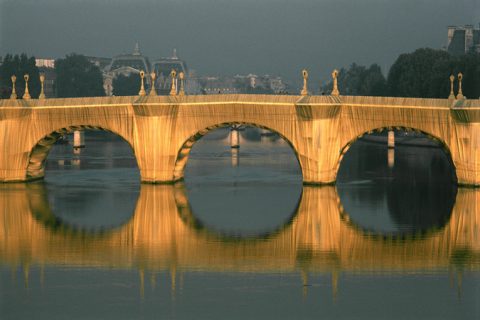 Although their work is visually impressive and often controversial as a result of its scale, the artists however have repeatedly denied that their projects contain any deeper meaning than their immediate aesthetic impact. The purpose of their art, they contend, is simply to create works of art for joy and beauty and to create new ways of seeing familiar landscapes.
Art critic David Bourdon has described Christo's wrappings as a "revelation through concealment." To his critics Christo replies:
"I am an artist, and I have to have courage … Do you know that I don't have any artworks that exist? They all go away when they're finished. Only the preparatory drawings, and collages are left, giving my works an almost legendary character. I think it takes much greater courage to create things to be gone than to create things that will remain."
Aesthetic impact is the value that Christo and Jeanne-Claude have emphasized as the most important, intended aspect of their work. Their work pushes the boundaries of convention and categorization of art, in particular the notion of sculpture as a fixed, permanent object. Acting directly upon the environment, rather than at a contemplative remove from it, implies for some that their work is a commentary on notions ranging from freedom, to human agency, to the powerful impermanence of the natural world. Jeanne-Claude has in fact likened their work to a rainbow, made all the more beautiful and exciting because it is temporary.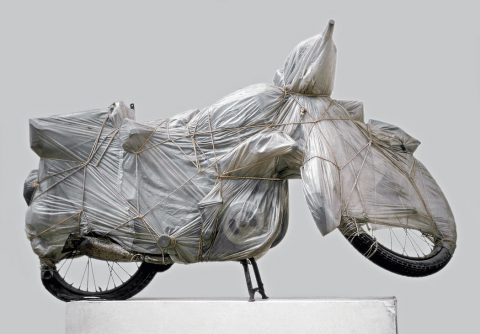 The couple's efforts have been recognised by filmmakers and photographers, and a 1973 documentary about their work was nominated for an Academy Award. In 2004, they won the Achievement in Contemporary Sculpture Award, and in 2006, they received the Best Project in a Public Space award for The Gates.