Lower Manhattan Wrapped Buildings, Project for 2 Broadway, 20 Exchange Place
Lithograph printed in colours, with collage of fabric, thread, city map (Japanese rice paper), masking tape and additions of charcoal, prisma-colour and pencil, 1990.
Signed in pencil, numbered from the edition of 125.
Printed by Arches Cover paper by Landfall Press, Chicago.
Published by J. Rosenthal Fine Arts, Ltd., Chicago.
(Schellmann 150)
S: 101.5 x 66.2 cm
Enquire about this work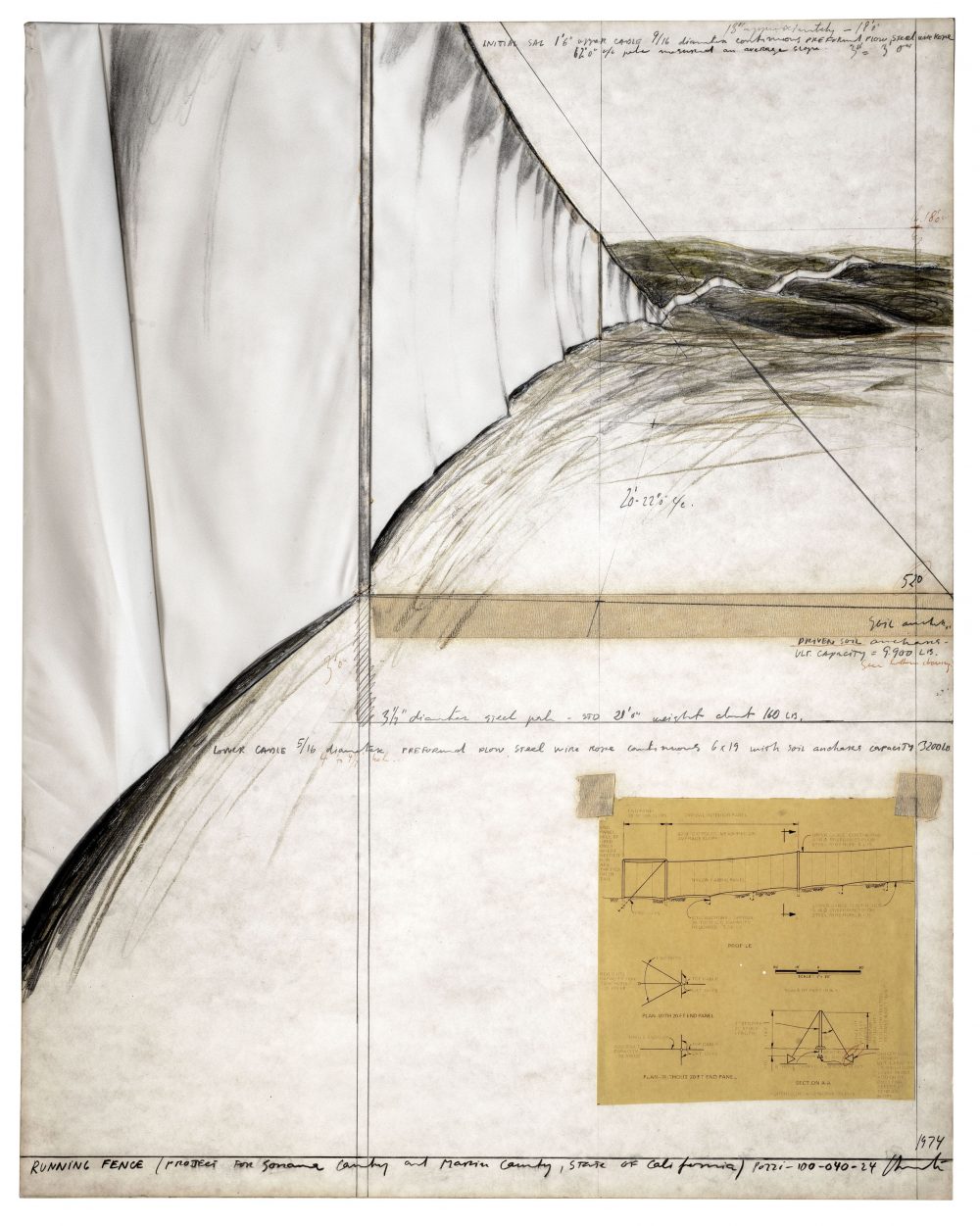 Running Fence (Sonoma and Marin Counties, California), 1974
Pencil, charcoal, wax crayon, fabric and staples and blueprint on card, 1974.
Signed and dated in pencil.
Running Fence was 18 feet (5.5 meters) high and 24.5 miles (39.4 kilometres) long. The art project consisted of forty-two months of collaborative efforts, 18 public hearings, three sessions at the Superior Courts of California, the drafting of a 450-page Environmental Impact Report and the temporary use of the hills, the sky and the ocean at California's Bodega Bay.
S: 71 x 55.8 cm
Enquire about this work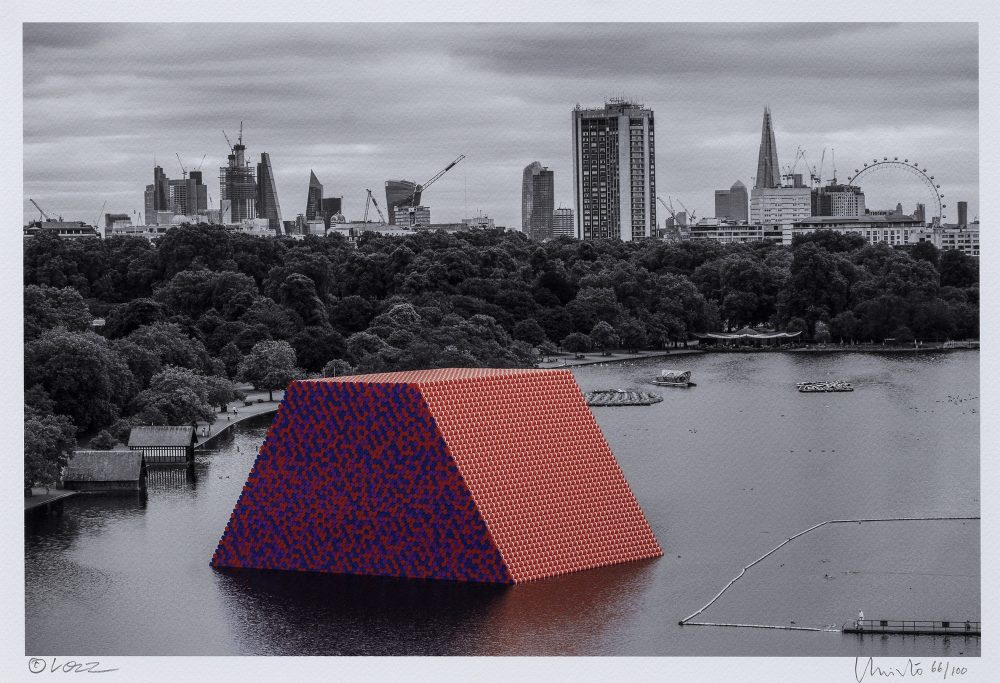 The London Mastaba
Giclée print, 2018.
Signed in pencil, numbered from the edition of 100.
Published by Serpentine Gallery, London.
S: 32 x 40.8 cm
Enquire about this work