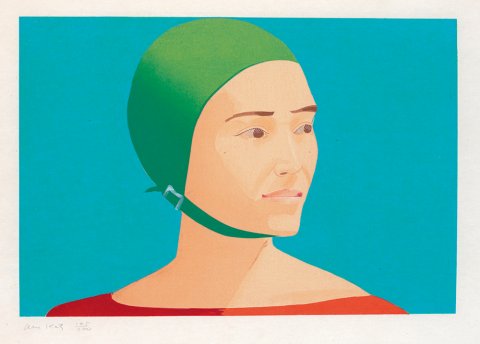 Alex Katz is an America painter and printmaker, best known for his stylised portraits of ordinary people which he worked on during the late 1950s. Born in Brooklyn, New York, Katz studied at The Cooper Union Art School in Manhattan and Skowhegan School of Painting and Sculpture, Maine. During the early 1960s and influenced by films, television and advertising, Katz began painting large-scale works often with dramatically cropped faces.
From the 1960's, Katz turned his hand to printmaking and went on to produce many editions in lithography, etching, silkscreen and woodcut. These were often highly simplified like his contemporary explorations in painting often of single figures or faces.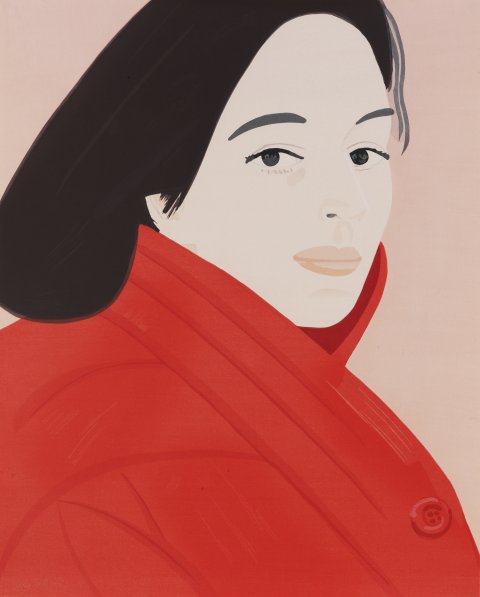 After the 1960s he continued producing similar figure paintings as well as prints. It can be argued that these works are precursors to Pop Art through their visual similarity to film shots or advertising posters prevalent at the time, minimal detail and shading and flat broad planes of colour with simple bold outlining.
Katz's first one-person show was held at the Roko Gallery in 1954 and his work has been the subject of many recent exhibitions; at the Irish Museum of Modern Art, Dublin (2007), the Albertina Museum in Vienna (2010), the National Portrait Gallery London and most recently the Serpentine Gallery London and current exhibition at the Metropolitan Museum of Art, New York.
Sims Reed Gallery has handled many figurative Katz prints including 'Nicole' as well as his large-scale landscape prints such as 'White Roses'.